PHOTO LOOK: D-Backs throw baseballs – and snowballs – in wintry weather
February 21, 4:00 pm
Tiana Chavez
By Tiana Chavez
Snow, yes, snow, chased the D-Backs to the A's spring training site for a workout Thursday. But before they left, they had some fun in the cold conditions.


Upon arrival in the early morning hours, players found the Salt River Fields coated with snow.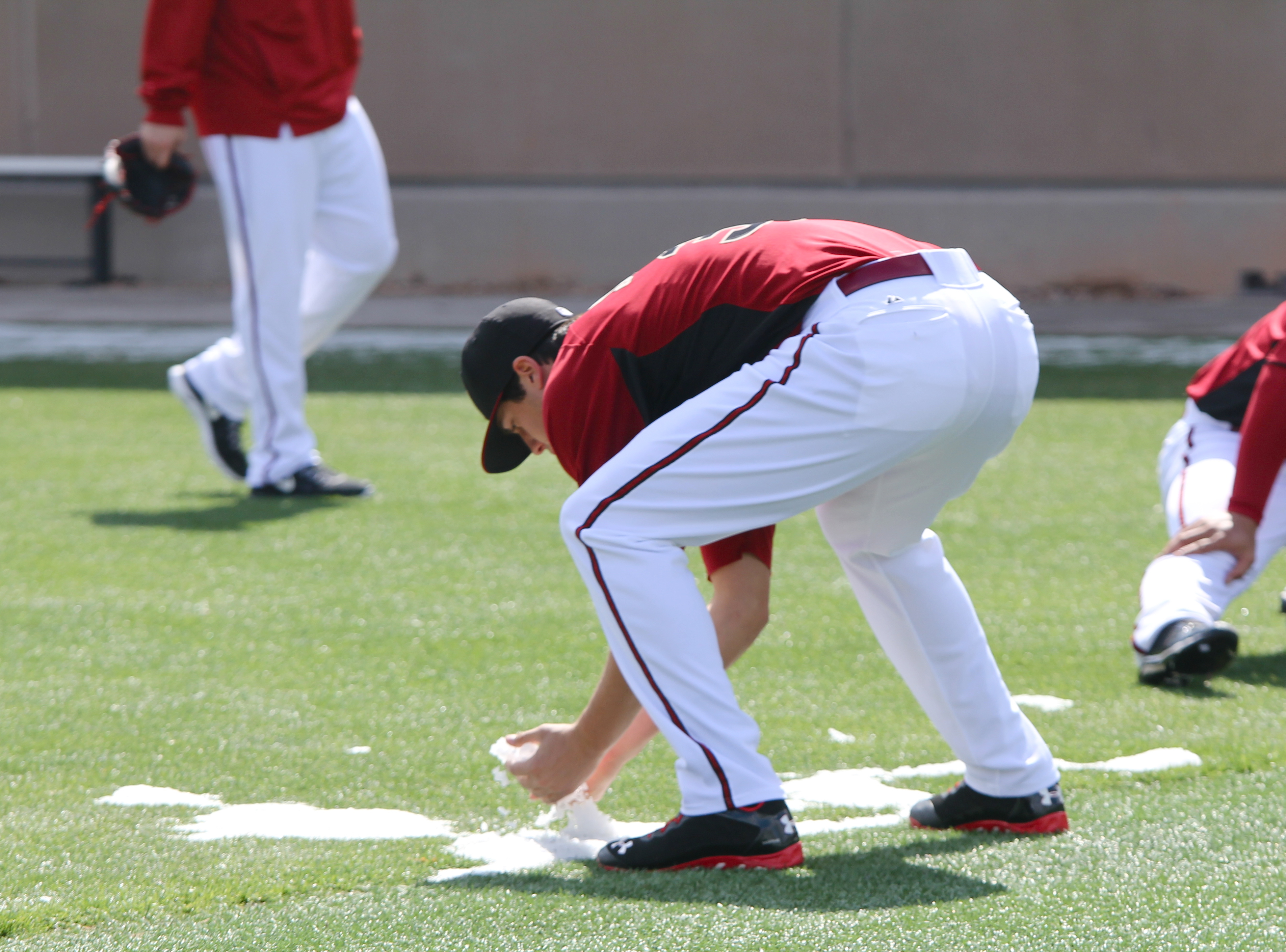 Since the Diamondbacks couldn't conduct practice as usual, pitcher Tyler Skaggs had some fun throwing snowballs at his teammates.

Pitcher Health Bell was all business when it came to snow balls.


Post Author: Tiana Chavez.

Read more...
More posts from this author